Julie Z. Coan creates contemporary original artwork and modern images inspired by a lifelong passion for nature, play and recreational education.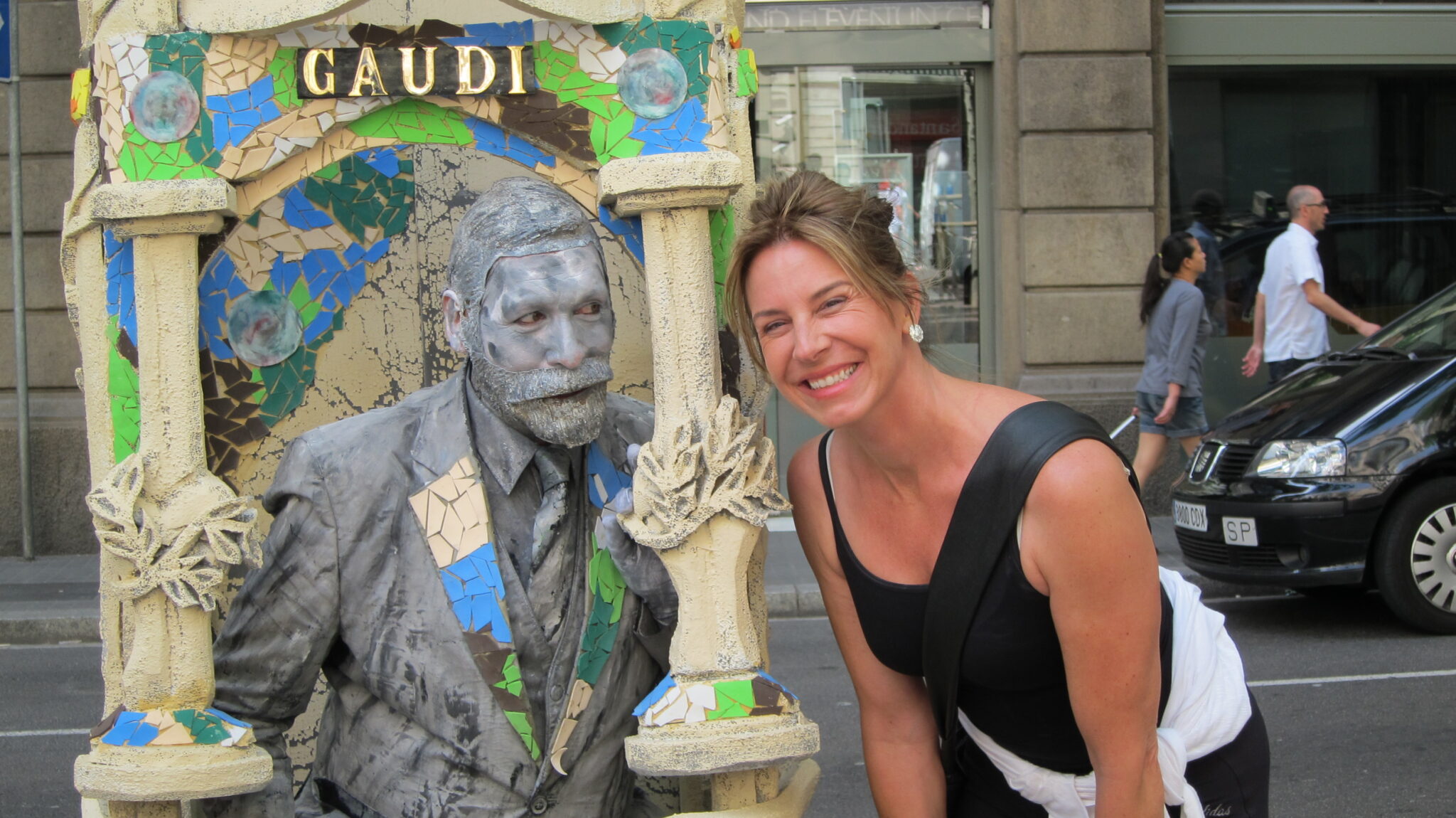 Barcelona, Spain — Gaudi & I
Life is a ride
Swing with the rhythm, the valleys and hills
Channel the power
Guide the relationship
Ride with your mind
Enjoy the flow
As a lifelong artist, rider, spectator, entrepreneur, athlete and arts education promoter, Coan's experience with nature up close are from a lifetime of running and riding, immersed and moving. Life is a ride, and we seek the rhythm and spirit of energetic progress….the canter, the gallop!
Equestrian roles and relationships have informed her work — diverse and far-flung, including volunteering, donating artwork to silent auctions, fundraising, working pro bono for rescue ranches and rehab, university riding clubs, retired race horse adoptions and auction donations, therapeutic riding, owning and leasing, competing, eventing and trails.
Her first love was equestrian art, she also produces figurative and landscape artwork. Bold or subtle design and limited palette choices express the essence of the subjects. Her art is about essence, empathy and evolving change–transitions in a lifetime. She may explore a historical image, or a portrayal of the evolution of the equine and human relationship.
Her goal is to express how the conscious and subconscious relationship of rider and horse, working together on their path, goal or challenge, transforms each other. Intuition and communication guide the emotions and personality of the individual beast, and the intimate horse and rider bond.
Julie addresses nature and promotes the arts by also being a catalyst for recreational creativity education. Artistic processes and design thinking are key to expressing creativity, happy minds, USA prosperity, a healthy community, and country. The USA is implementing the STEAM education movement integrating aspects of the arts and design thinking into STEM subject education to attract more USA students to STEM, develop creativity in science, tech, engineering, and math education so students stick with it and find lifelong fulfillment and their careers.
Let positive news nurturing nature be our top news topic. Her aim is to inspire everyone to "create" in their own way — sustainable innovations, healthy priorities, problem-solving for our planet and caring for all creatures and the common good.
We hope what you find here ignites a spark in you for participation in the arts, nature, science, tech and creativity play.
The intersections of these inspire curiosity to venture out, desire to care for nature and creatures, and a desire to serve. Please let this site inspire your empathy with nature and its creative force.
Get in it by running paths, riding horses, bikes or walking. Make it a priority to help take care of nature's own art around us in your own way every day.